Check our or Facebook page for our specific Event dates.
You'll find the link to our Facebook page at the top of our site, click on the little Facebook logo to get there.
Below is a full list of 3D shoots in the area.
We hope to see you this year.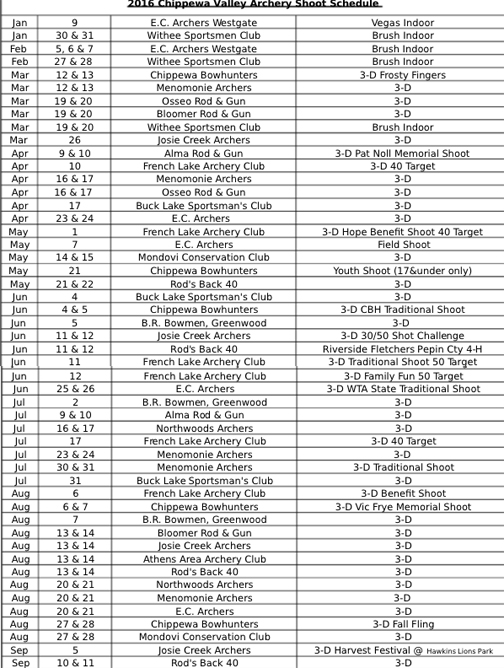 Posted in Uncategorized
This coming Weekend of August 23rd and 24th We are having Another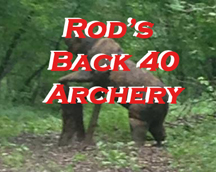 3D Archery Weekend – 9am – 4pm
Adults are $10.00
Kids 13-16 $5.00
Kids 12 and under FREE!
Bring your Friends, Your Family, Your Hunting Buddies,
Heck, Bring your Neighbors and show them how it's done!!
If you have any questions, Give Rod a call at (715) 495-7588
Hope to see you there!!!!!!

Posted in Uncategorized
Welcome to Rod's Back 40 Archery shop and 3-D shoot range Website.
Rod's is owned and operated  by Rod Brommer and Family
The Shop and Range are located at
W1777 Shop Rod. in Nelson Township, (in the town of Urne.)
You can find it with google maps by clicking HERE!

Rod's hosts a few 3-D shoots each year. See our Shoot Schedule
Sales and Service:
Rod's makes Custom bowstrings, Installs peeps, Sells arrows, and does fletching and refletching
Rod's  has Lots of archery equipment like arrows, peep sights, sights, Rage Broadheads, Block targets, and a Lot more to come.
If you have any question, please contact Rod's at:
(715)495-7588 or (715) 673-4348
Like us on Facebook click HERE!

Posted in Uncategorized